Presenter Susana Sorํ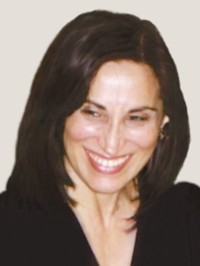 Susana Sorํ is a Miami accomplished healer and educator, an innovative and resourceful agent for change with a warm and compassionate personal style.
Her focus is to free her clients from the obstacles and issues that hold them back, supporting a client's positive shift at all levels.
Susana brings to Powerful Light over two decades of experience with conflict resolution, administration, leadership coaching and management. As a trainer, and public speaker, Susana has considerable experience in presenting to large groups and organizations.
As a counselor, healer and educator, Susana has maintained her own practice of 23 years rooted in both conventional and alternative healing approaches, yoga and energy medicine.
In addition to being a counselor, Susana has been an exhibiting visual artist since 1973. As a creative person herself, she is well aware of ebbs and flows of creative energy and is able to 'mid-wife' breakthroughs to artists, writers and any creative individual, no matter their profession. Susana is currently in the process of writing two books on art and healing.

You can find more about Susana at:



www.hrshaman.com
Susana Sori is also an exhibiting artist. You can visit her online gallery at

www.susanasori.com
To schedule a session or to reach Susana Sori at
susana@hrshaman.com
In person sessions serving Miami, serving Ft. Lauderdale and South Florida
Phone and remote healing sessions are available for out of town and international clients.