Your Personal Astrological Reading
The two and a half-hour reading and the natal package was created to provide you with the time and attention needed to reveal your important issues and challenges and provide practical guidelines and solutions to move you successfully towards your true potential. It is comprehensive in its scope while at the same time freeing the session to concentrate on your main concerns and needs. Cost: $350 US, includes charts, reports, and audio recording.
This package includes:
Natal Reading Session
A reading of the natal chart reveals key issues and patterns that describe how we see the world around us and how we react to it. Becoming aware of these patterns and the part we play in creating our own reality enables us to become more insightful and effective with the people and situations in our lives. Sessions are fairly flexible, depending on the issues you prefer to focus on, and typically last about two and a half hours. They can be in-person (Miami), or over the phone. Questions are encouraged, and the reading takes place in an informal and relaxed setting. Charts and reports are emailed before the reading. Your audio will be available for download within a day after the session.
Powerful Light Astrology TM Natal Report
A very detailed and comprehensive printout of your natal information. This report is based on in-depth work with clients over many years. Much of the information contained here is original and not available in any other form. This report, written and designed by Roman, is approximately 35 to 40 pages.
An Audio Recording of the Session
Your astrology reading is recorded and sent as a download link to an mp3 through DropBox. CDs can also be transcribed and mailed to you.
High Quality Color Prints of Your Natal Astrology Charts
Complimenting your astrology reading are high-quality color renderings of your natal charts especially created and designed by Roman for this package.
A Second Astrology Reading
An additional reading is useful to examine events and changes as they unfold. It can also act as a check to see how you are progressing since your first reading. Many people choose to do this every year or so. It is also an opportunity to delve more deeply into specific issues. Cost: $250 for a session lasting about two hours. The session is recorded and includes your Transit Reports.
Relationship Readings
This reading delves into the energetic patterns, habits, and needs that arise in the relationship. It is useful in bringing issues and solutions to the surface. To derive the most benefit, it is suggested that each person has an individual session first, to help them identify and work with their own issues. A joint consultation can then focus on the interaction of both people's charts. An audio recording is complimentary. For Ethical reasons, the consent of both parties is requested. Cost: $350 US.
A relationship reading can also be included in your natal reading or follow-up readings by comparing the charts' energetics together. For this, the consent of the other party is not needed.
Astrology with Healing Sessions
The Powerful Light Astrology natal reading offered by Roman goes to a far greater depth than a typical astrological consultation or reading. It is a healing journey to reconnect to your true nature and promise.
Many clients have benefited by combining their astrology session with a follow-up Shamanic Healing Session.
Shamanic Healing and Energy Medicine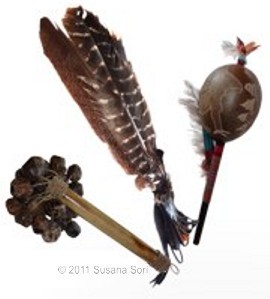 Susana Sorí is an internationally recognized energy medicine and Shamanic Practioner.
Both Roman Oleh Yaworsky and Susana Sorí are established in the Inca tradition of the high Andes and offer Energy Medicine and Shamanic Healing Sessions.
Combining an Astrology reading with an energy healing session allows for a conscious clearing of many of your issues. This combination addresses your concerns as they are revealed in your reading. Most clients experience dramatic shifts forward in minimal time as a result. Many have made immediate and lasting breakthroughs that evaded them during previous months or years of conventional counseling.
Resonance Repatterning
TM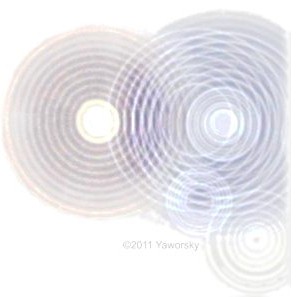 Formerly known as Holographic RepatterningTM, Resonance RepatterningTM is a healing system that uses advanced kinesiology to reveal and positively shift discordant resonances and past negative experiences. Susana Sori is a master practitioner, fully certified in long-distance Resonance RepatterningTM, with years of experience and success.
For more information or to schedule a Resonance RepatterningTM or Energy Healing session: susana@hrshaman.com
Most clients experience dramatic shifts forward in minimal time as a result. Many have made immediate and lasting breakthroughs that evaded them during previous months or years of conventional counseling.